Apps
Do you have a project with which we could help you with regard to mobile applications in connection with a connected system?

Share your questions with us.
Contact
Within the framework of connected device and embedded system projects, Witekio develops mobile apps on all major platforms
Mobile App development
With a view to developing a cross-platform (smartphone, tablet, wearables, web, etc.) and connected system, it is important to design applications with a system approach. Witekio contributes its know-how on embedded systems and connected objects to offer mobile app development meeting ergonomic quality requirements (UI, UX), but also suitable for integration into a complex system.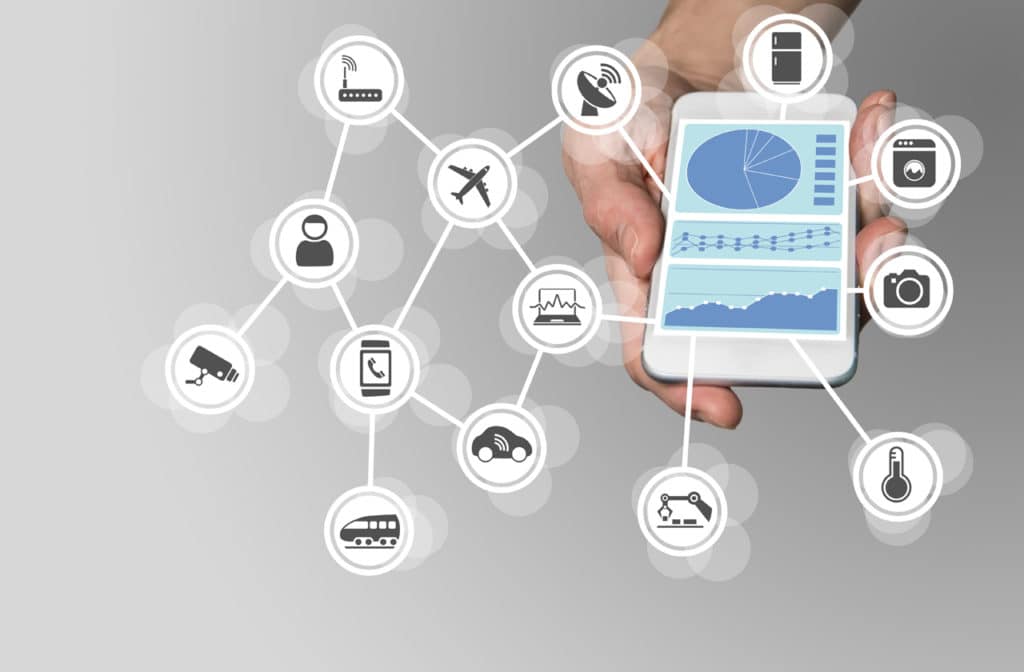 Mobile app optimisation and porting
In the context of mobile applications linked to a connected system, Witekio contributes its expertise acquired from the world of embedded systems to aid in the optimisation of application robustness and stability. In addition, our multi-OS expertise enables us to offer porting or development on several OS (iOS, Android, etc.)