Developing your iot device
About Witekio
Do you have a project? 
Call us at :  
US : +1-425-749-4335   
UK : +44-117-369-0930
Contact
IoT device development first saw strong growth in the consumer products market, but is now impacting more complex BtoB and industrial markets. Gartner states that in 2020, IoT technology will be integrated into 95% of new products containing electronics.
The technical issues and challenges and software innovations are more important for these markets. They have a long-term impact. Software development presents more critical challenges because it must integrate the notions of performance, stability but also scalability and upgrading.
IoT device development of this type, which can be called "serious IoT" also means bringing exceptional software expertise regarding the issues of security, remote update (OTA), software factory. Our team of architects, engineers and developers, with more than 15 years of software experience, supports you throughout to ensure your innovation projects are a success.
IoT device development: our added value
Witekio brings a unique added value to IoT device development. It comes from our history, our long-standing experience of hardware issues and embedded software. This culture and these skills enable us to support you at the low-level layers (OS, drivers, firmware) as well as the multiplatform application layers and the connectivity of IoT device development.
A global system vision for IoT device development
Our 15 years of experience and our world-renowned expertise in software development and integration for the embedded markets enable us to offer a global system vision to our customers for IoT device development. We support them from the design of the architecture and IoT scenarios through to the software development and the actual implementation of software solutions (firmware and drivers, applications, connectivity, cloud, etc.)
The "revolution" of connected objects (IoT) is rather a strong market trend using technological developments in terms of connectivity and use of data. This impacts all vertical automotive, medical, consumer, home automation markets, etc.
The technical issues of IoT device development expertly-managed
The main technical issues of IoT device development hold no secrets for us. Our experience and the partnerships we have developed with leading manufacturers of electronic components experts in electronic card design, software publishers, wireless communication technologies, cloud service providers, give us perfect knowledge of their technologies and enable us to offer you those that are best-suited to your project.
Our architectural engineers are able to advise you on the choice of your components, the selection of your OS (MicroEJ, Android, etc.), the development of your apps and user interfaces.
Our experience with regard to embedded and connected systems for demanding markets such as the automotive, industry or medical market enables us offer you rigorous and expert support on sensitive software topics relating to your innovation project: security, scalability or optimizing stability.
Innovation, IoT device development: Facilitating customer adoption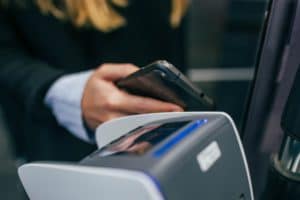 IoT device development, yes, but for whom? The ease of customer adoption is without a doubt one of the key success criteria for any connected object. Witekio can support you in this problem by facilitating the integration of your equipment in its environment, by allowing simple updates, and by optimizing the user experience via ergonomic and multimedia apps (web, smartphone, tablets, etc).
And above all, upstream, our UX workshop enables you to check your customers' requirements at the start of the project as well as the features that your connected object will bring them.
Our agile methods adapted to complex software development, will enable you to see the concrete progress of your IoT device development project at each sprint, make technical choices and adjust its features as and when required.
An embedded system example or a technical topic that we regularly work on for our customers? Whether they are large groups or innovative startups, our clients come to us for IoT device development:
Machine to Machine Communication (M2M), via Wifi, BT, BTLE, Zigbee, 3G, 4G, etc…
Integration and interaction of devices from mobile to embedded
Integration of cloud and wireless connectivity solutions
Multiplatform user interface, from embedded to mobile and web app (Qt, Java, MicroEJ, Xamarin, etc.)
Multicore processing
Data aggregation
Establishment of scenarios
System architecture definition