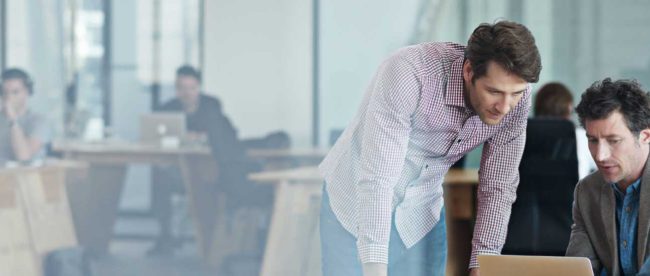 5年間に、Witekioは、組み込みシステムおよびモバイルのプロジェクトに関して、数百にのぼる世界中のお客様およびパートナーと協力してきました。Witekioが、クライアントの目標を達成するために、どのように支援してきたかについてのいくつかの事例をご紹介します。
ただし、当社のプロジェクトのほとんどが極めて機密性の高いものであり、ここですべてを開示することはできません。
Discover our examples of embedded systems
Examples of the embedded systems that underline our customer-oriented approach
Our approach is resolutely focused on the success of our customers. Our passion for technology and innovation never trumps the essential elements of a project. Our mission is to ensure the successful reality of your technological dreams, as evidenced by the examples of embedded system and IoT projects that you can find out about above. With flexibility, scalability and openness our teams constantly adapt to each project, your corporate culture, your team.
Adapted technological choices
Our software expertise, acquired over more than 15 years of experience, allows us to assist you in the design, development and integration of your entire software system. We have a command of all the software layers of embedded systems and smart and connected objects, from hardware to the cloud. And we are techno-agnostic. We give you recommendations for and work with the most appropriate technologies for your project, your planning, your resources, your users. Our examples of embedded systems are there to prove it.
Hand-stitched methodologies
Needless to say, Witekio practices agile methods and experience proves that these are adapted not just to projects giving prominence to the application part, but also to hard and fast embedded systems projects traditionally managed with a V-model. But we are open-minded and we adapt to your practices and constraints. From the examples of embedded systems that you can find out about, some have been developed in an 100% agile way, others with hybrid methods, others with a traditional V-model. If you want to know more about our adaptability you can contact our teams and ask for a chat with our "agile" experts.
Teams close to you
Being customer-oriented means being close to our customers. And, as you can see from our examples of embedded systems, our customers are companies of all sizes, spread all over the world, in Europe but also in Japan and the United States. We have therefore chosen to open offices, which are genuine engineering offices, not just commercial representations, to bring our design and software development services closer to you. Our subsidiaries are located in Lyon, Paris, Bristol, Frankfurt and Seattle in the United States.
Examples of an embedded system that prove our knowledge and expertise
The examples of embedded systems that you can read about show the extent of our knowledge but these are just the tip of the iceberg! Every year our engineers work on more than 300 projects. They design the software architecture and develop and integrate all the software layers of your embedded system and IoT object projects.
They are also experts in many areas that affect software: system security, OTA update, M2M, performance improvements, etc. They are also strongly-involved in Witekio's R&D and are exploring new trends to identify its potential: blockchain, Edge computing, deep learning, …