Our Solutions / Global Software Partner
You have an innovative project in mind?
Tell us about it
Witekio supports you in the analysis of your system needs, to define the system architecture and suitable technologies
Witekio, your global software partner for a successful smart device
Our expertise is software, only software, just software.
Our software experts and consultants teams help you with your smart, connected, innovative project to
DECIDE
Make key decisions for your project: use, business model, technology 
Business innovation workshop
UX design workshop
System Consulting
Advanced technical workshop
Starting your project with the wrong questions can considerably diminish your product's chances of success or turn your target time to market into a lifetime.
We help you choose the best roadmap for your project, the right functionalities and the right interface, which all have a huge impact on your success.
DESIGN

Conceive a robust, scalable
Architecture workshop
Backlog workshop
Design reviews
Security assessments 
The key success factor of embedded and IoT device projects is the choice of software technologies, their compatibility and the system architecture you will build.
We understand your project and will help you make choices and build the best software architecture for your project, mitigating the risks and helping your team develop skills.
DO

Develop and integrate all your software layers 
From hardware to the cloud, our software experts develop all the software layers of your embedded and IoT device, with high-quality code for each layer: low level, middleware, UI, web, mobile applications, and Cloud.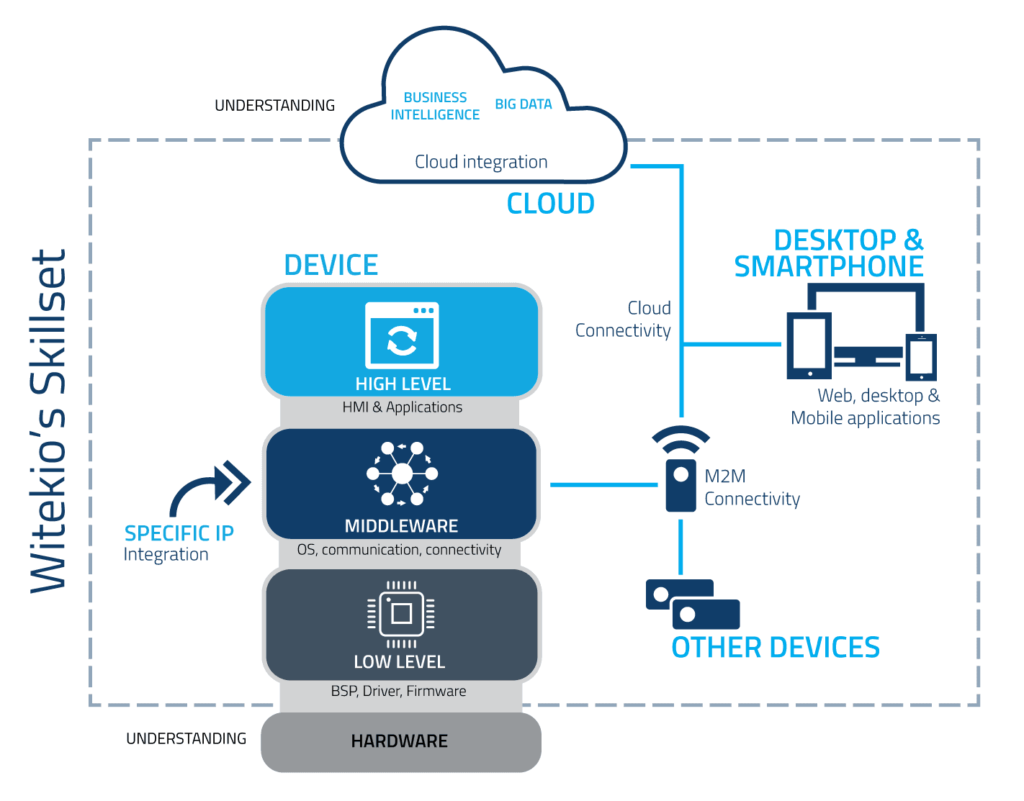 RUN

Optimize your device's durability and operational costs
Software Factory workshop
Firmware Update workshop
Migration workshop
You will have all the keys to safely update your system and keep it optimized at all times.