Firmware
Need help for driver or firmware development?
Call us at :  
US : +1-425-749-4335
UK : +44-117-379-0220
Contact
Witekio proposes the creation or optimisation of the main drivers necessary for your system.
Driver development
Depending on the specific needs of our customers, our engineering teams can optimise some existing driver codes or proceed to driver development. We can work with the main architectures, ARM, x86, PPC, NIOS, ColdFire, etc. 
The types of drivers depend on the projects (USB, display, touch screens, FPGA, etc.); our teams have the necessary experience to support you on all system drivers. For example, the following are some areas dealt with: 
Custom FPGA based PCI card driver
HDLC
SPI Master & Slave
Flash
SD-Card
Display
Touch screen
Audio
CAN
Etc.
Microcontrollers (MCU)
In addition to its expertise in microprocessors, Witekio also develops micro controller firmware for projects based on this type of hardware.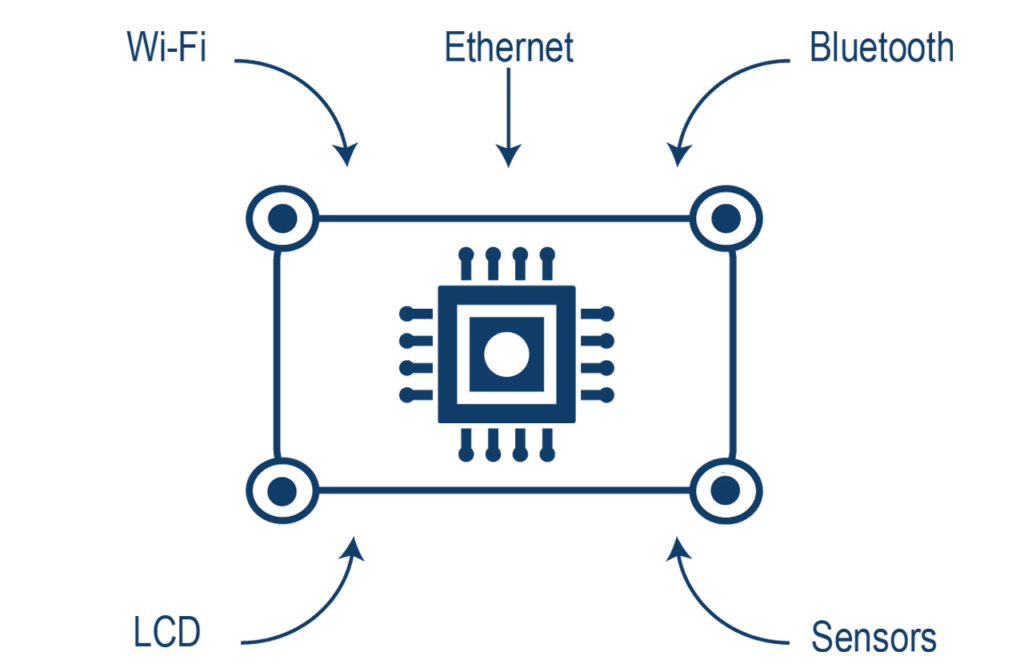 Protocols and connection 
In order to provide a complete service, we also develop drivers for wired or wireless connectivity and support you on protocol management issues.