NXP Tech Day Seattle – Meet our IoT software experts
Seeking for a reliable and experienced IoT software expert? Looking for concrete IoT software architecture examples?
Visit and discuss with Witekio IoT software experts at NXP Tech Day, July 10 2018, Bellevue, WA.
Ever wanted to know how to develop and integrate an IoT architecture within your NXP technology-based project? How to easily and seamlessly develop all the low-level software layers for your device and allow system to system communication with any other smart device?
Come with software challenges, fly home with real IoT software solutions. NXP Tech Day Seattle, WA, is a great opportunity to meet our IoT experts and find answers to your software challenges. Join us directly on our Booth.
IoT global software partner 
Witekio stands for software expertise, only software, just software.  
Software is at the center of all connected devices and represents the key of any technological system. Witekio is a worldwide leading software integrator covering all the mandatory software layers of any IoT devices, from the hardware to the Cloud.
Witekio goes beyond just assembling technologies, we adapt and optimize each layer of software according to our customers' needs. We work on all technical software challenges: reducing boot time, optimizing memory footprint, redeveloping drivers, and solving critical integration problems. Our fifteen years of experience in specialized fields, such as medical, automotive, and industry, have forged our expertise and standards.
Witekio team works on 300 projects per year for companies ranging from startups to market leaders. Our embedded IoT projects include Smart Ticketing, Beauty 2.0 solution, IIoT application, to name a few.
Want to find out more about us?
Click here to discover what a Global Software Partner clearly do.
Cerevast, a step forward for stroke recovery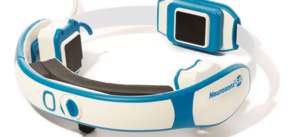 Do you know what NXP I.MX6 Linux BSP and Qt application have in common? Discover how Witekio collaborated with the American company Cerevast, on their latest non-invasive medical device to treat acute ischemic stroke with the use of ultrasound. This project is a true example of Witekio's system consulting, software guidance and development success.
Want to read more about this breakthrough for medicine? Have a look at our success story here.
Witekio, software integrator partner of NXP
Witekio is the official partner of NXP for operating system low-level development also called BSP, on the I.MX processors offering. Our Windows, Linux and Android software proficiency combined with our deep expertise of the i.MX family of processors (i.MX6, i.MX7, etc) enable us to develop and maintain ready to use BSP for the success of your NXP based project.
Try out now our latest WEC7 I.MX7 BSP or our WEC2013 i.MX6 BSP which are both market-leading software solutions.