Qt World Summit 2018 Boston, Save the date!
October 29 & 30 2018 meet our Qt experts during Qt World Summit 2018 Boston and benefit from their experience to boost your Qt technology skills and accelerate the success of your next IoT solution.
This two-day event represents a unique chance for software developers to either attend Qt Training Day, covering a wide variety of sessions such as the importance of user experience, deep dive technical sessions, to case studies examples, or attend best-in-class Qt Conferences.
Meet Witekio Qt experts at Qt World Summit 2018 Boston
Struggling to find answers related to the integration of the Qt technology in the IoT Landscape, or which are the mandatory Qt blocks to contribute in an IoT System?
Adrien Leravat will be there to share its experience related to Qt development in the IoT landscape and answer all your questions about Qt for IoT, present and future.
If you ever wanted to what are the next trend of Qt for IoT, time for you to register.
Do you know the secret of a Qt Coffee?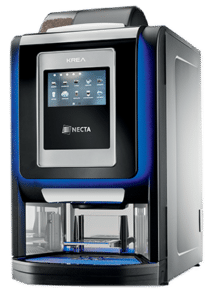 The secret of a Qt coffee is the perfect balance between Witekio and the Qt Company, with a strong taste of i.MX6 Linux Yocto  BSP customization, a small pinch of Qt Quick, and you have the best Witekio – the Qt Company coffee . 
Visit our booth, try our free Qt coffee and boost your productivity.
Witekio collaborated with Evoca on the development of a new vending machine based NXP i.MX6 DualLite, with a complete system integration service approach, including both low and high-level software development.
One of the key requirements of this project was to design an intuitive Qt user interface granting a rich and innovative user experience.
Systems consulting, and software selection followed by total systems integration that included:
Software development from embedded software layer to innovative HIM.
Development of a generic standard platform for 10 Evoca coffee vending machines
Use of QtQuick to develop and customize machines User Interface
Learn more about this software coffee directly by clicking here.
Schedule an appointment now