The integration of interconnected embedded systems represents a major change in the industrial market and is leading to the era of 4.0 industry: interconnected, predictive, optimised and real-time
A specific approach to industrial software development
The concepts of performance management, robustness, reliability and predictive maintenance are a priority in the industry and energy markets. Industrial software development related to these markets are complex and rapidly changing, with new developments such as real-time, big data and predictiveness, connectivity, etc. Witekio's expertise, acquired over 15 years of market experience, and its network of partners enables us to offer a complete and tailored range of software integration solutions.
The criteria for this market are very demanding for the various software layers, with the need for robust, secure and real-time solutions with 24/7 operability, not to mention accomplished user interfaces enabling fast and accurate access to information. Witekio's comprehensive system expertise is an asset here to meet these requirements for all software layers.
The production environment will soon include only interconnected devices that will communicate more with each other than with the users, with the aim of improving quality, production efficiency and predictability.
Smart networking
Although sensors have been used for decades as a means of process analysis and process improvement,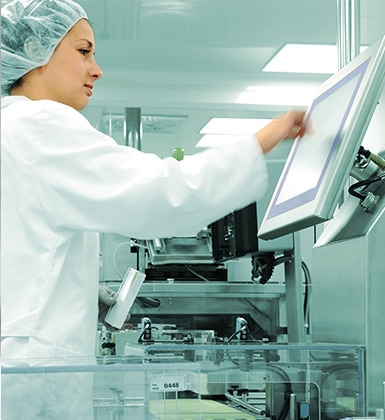 real-time data aggregation and acquisition represents new opportunities in this market. The interconnectivity associated with machine learning or predictive maintenance algorithms opens up outstanding prospects. 
Thus, the concepts of Cloud & M2M connectivity and of specific software module integration have become fundamental elements of cutting-edge projects.
The areas in which we work regularly in the industrial and energy markets are the following:
Industrial stack integration (CAN, RS485, EtherCAT, Profibus, Interbus, etc.)
Software performance optimisation
Development of cross-platform custom business embedded and mobile applications (native technologies in C/C ++, Java, Microsoft.Net and Qt)
Benchmarking, product testing and integration testing
Connectivity and interoperability between industrial equipment (back end, mobile, etc.), M2M
Private Cloud connectivity or Cloud solutions
Etc.