One of the most demanding markets, in which smart system innovation and improvement must meet reliability, privacy and security requirements.
A nenowed healthcare software expertise in the medical market
With our over 15 years of experience in this market for significant industry players, Witekio offers software development services meeting the standards and regulations of the medical market for Class I and II equipment. Our expertise in healthcare software development, system architecture and software validation testing combined with our knowledge of hardware platforms enables us to improve the compatibility, reliability and stability of the system. 
Proven technological modules, Cloud solutions and interconnectivity will guide innovations in this sector as long as they meet standard, data privacy and security requirements.
Know-how tailored to the market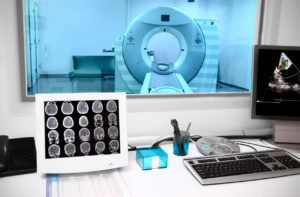 Witekio has developed on-going integration and testing expertise to offer maximum reliability in its software development. Furthermore, particular attention is paid to the subjects of security and confidentiality with regard to systems and connectivity, so that no risk is taken.
Finally, our top-quality application software layers and Cloud & M2M connectivity combined with our experience in integrating specific software modules enable us to support you in all of your projects.
The following are some of the areas of expertise and know-how that we are often asked about:
Software optimisation for medical applications, meeting the technical requirements related to connectivity and power management scenarios.
System architecture and design: real-time system based on a real-time operating system (RTOS)
Development of cross-platform embedded and mobile applications (native technologies in C / C ++ , Java, Qt and Microsoft.Net)
Software and BSP development respecting the medical market standards (vulnerability analysis, review of the development process, etc.)
Full BSP and middleware validation testing
Integration and optimisation, hardware/software compatibility
Secure connectivity between devices
Data security, reliability, compatibility and protection