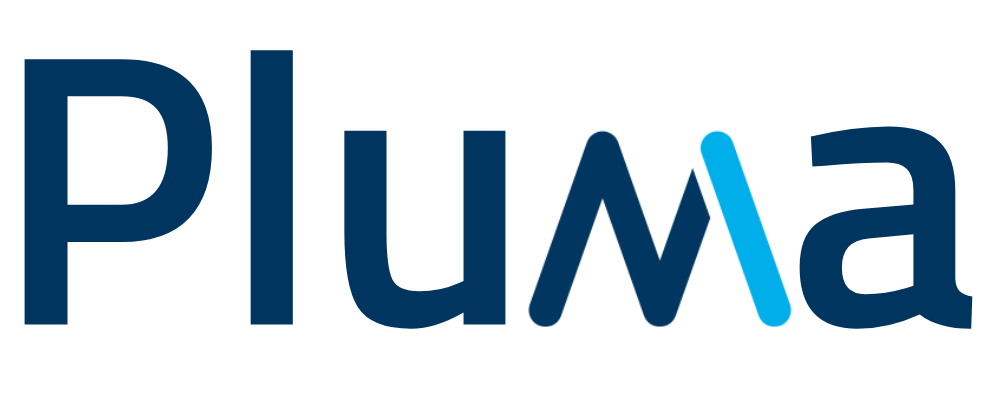 Better testing. Quicker releases.
The smart automated full-stack IoT testing tool for product development. It gives you full control over the project lifecycle by opening the door of real continuous testing and enables the early discovery of bugs and performance issues in your software development, allowing you to save your budget and give a higher quality delivery.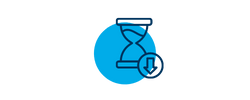 Reduce Time to Market
Manual testing can mean bugs and errors in your software development project are only discovered at late points in the project cycle. Automated testing can help by saving up to 35% of time compared to manual testing. Meaning a quicker time to market, while keeping your edge over the competition.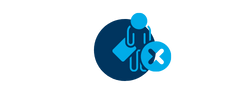 Prevent Human
Errors
We all make mistakes, but sometimes those mistakes can be costly to your budget and reputation. Pluma's automatic testing means preventing human errors during the testing of your project and allows for exponential complexity of regression testing as the project grows.
Protect your Budget from Surprises
Your budget is one of the most important KPIs you need to keep in mind in your software project. Pluma helps to protect your budget from any nasty surprises by expediting the testing process and enables early bug detection while expelling the need for expensive call-backs and development extensions.
Unlimited Test Scenario
Endurance reboot tests
Communication stress tests (Wifi, BLE, …)
Benchmark, boot time, performance, …
Sleep and deep sleep cycle tests
Cloud data connectivity tests ( device to cloud and cloud to device)
Custom application scenario testing
… and much more …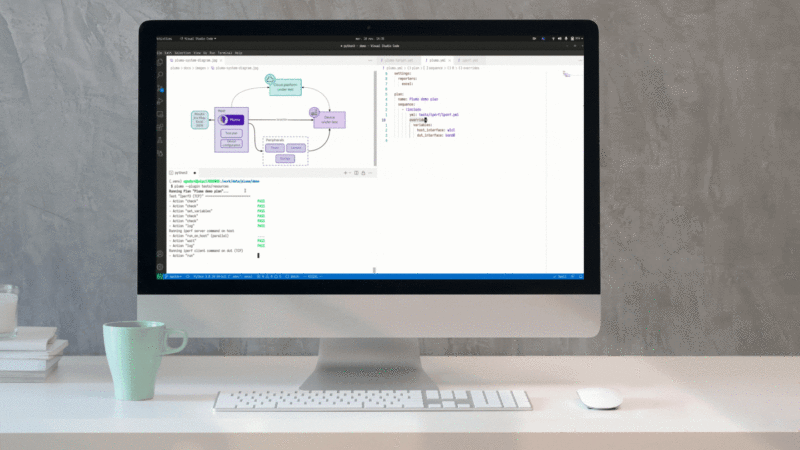 An Automated Testing Solution
1. Deploy
Firmware: grab the latest firmware from continuous integration
Update: flash firmware to the targets, MCU and MPU based supported
Multiple files: deploy one or more files to the target device, to a specific destination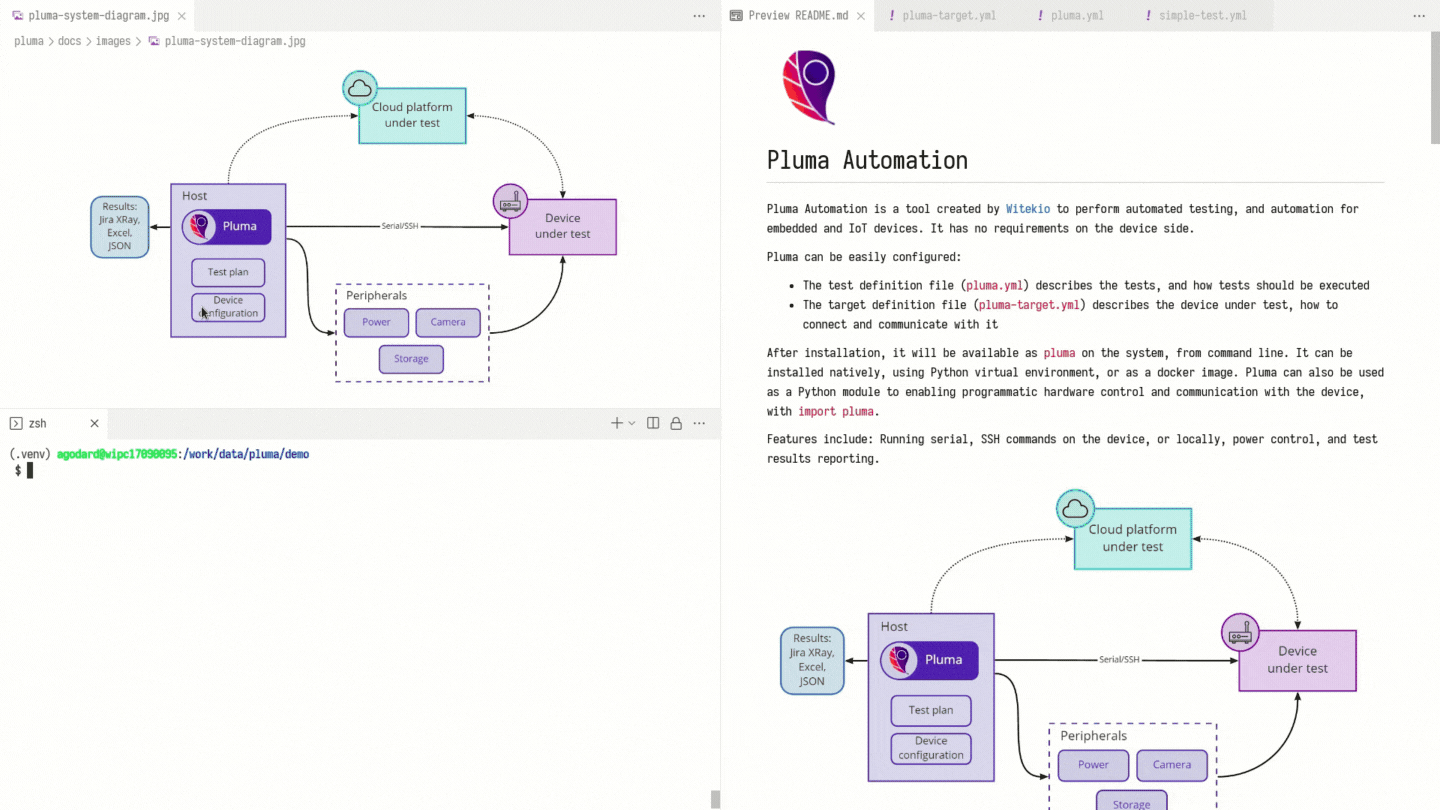 2. Test
Test Creation: simple test design, human-readable and endlessly extensible
Pre-Built: pre-built test scenarios to get automated testing up and running in under a day
Device action: to perform automatic tests on your target
Host Runner Action: to perform an action on the host and create advanced scenarios
Cloud Action: to perform the full-stack testing (device to cloud, cloud to device)
Metric Measurement: to measure and report perf and endurance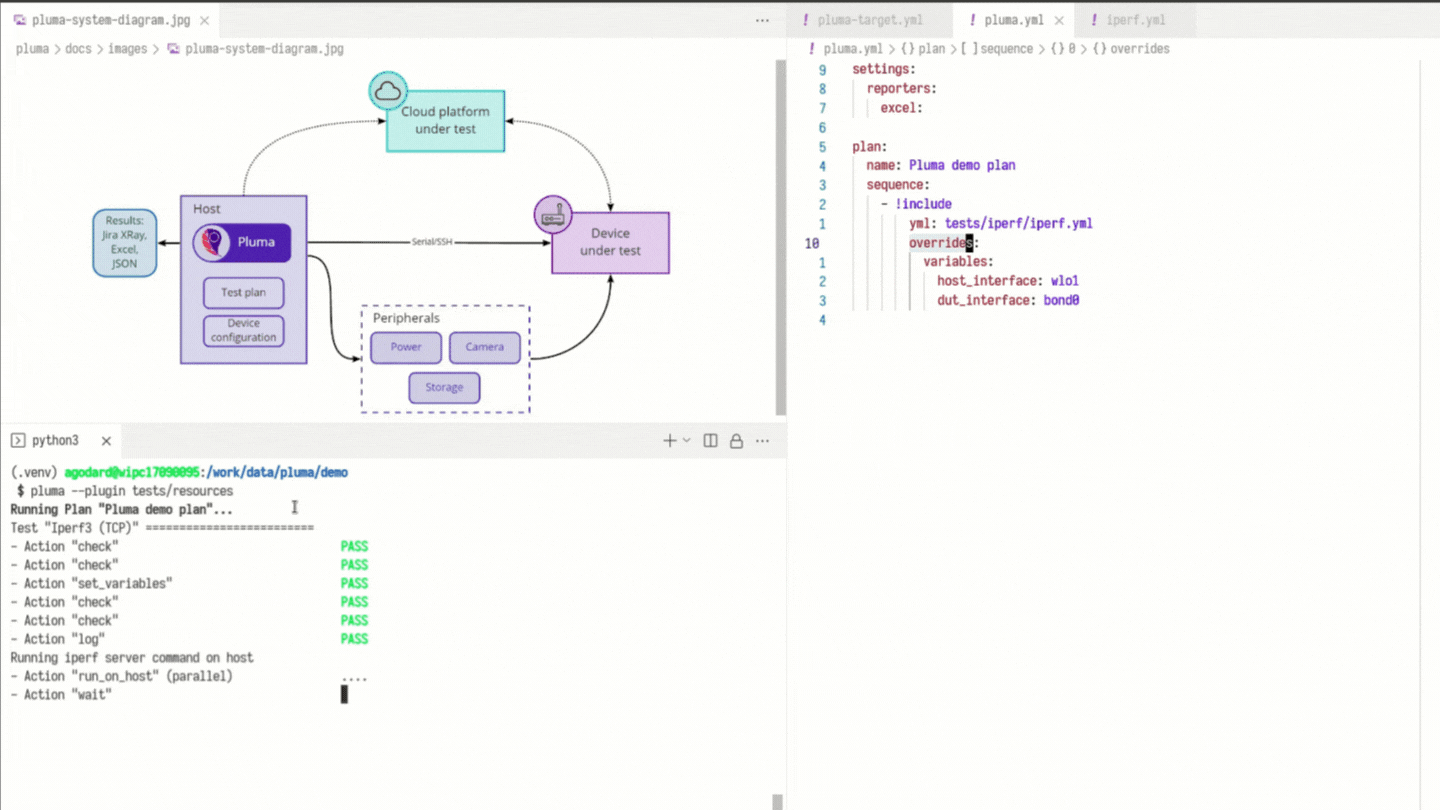 3. Report
Analyze: simple and verbose log level to analyze results efficiently
Export: support of standard Excel export
Integrate: support integration into Test Case Management app (Jira/XRay)