Firstkind Ltd
Medical device connectivity
Firstkind Ltd wanted to launch a new product range to address long-term users' needs. It had to be connected, secure, and user-friendly. Bring on the embedded connectivity experts. 🦾
Witekio helped us to evolve our new device's Bluetooth capability from "functioning prototype" to a full production solution, and their expertise and collaborative approach made the entire development a completely stress-free process. For a small UK Medical Device company, the ability to contract out development work is extremely important, and finding a trustable, reliable partner like Witekio has been priceless.
Matt Watts
Head of Product R&D
Firstkind Ltd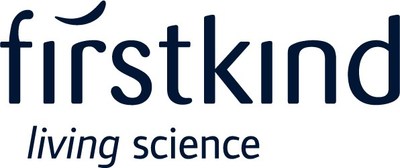 Industry
Medical Equipment Manufacturing
The Challenge
Firstkind Ltd already had a successful medical device in the market, but they wanted to launch a new product range to address different users needs. This new device would be designed to help elite athletes, using the sport variant of the medical device, to benefit from device reuse.
To achieve this, Firstkind Ltd aimed to adapt their existing device model and add Bluetooth connectivity so that it could be used in parallel with an application.
But with any connectivity comes security and optimisation requirements.
On top of development, Firstkind wanted to create a clear software and security roadmap for future releases.
The team selected Witekio to help deliver:
A full Proof of Concept from hardware advice to software protocols
Custom software to enable Bluetooth Low Energy
Security for the device connectivity
User Interface mapping and development
Medical Device Connectivity – a collaborative process
Firstkind knew what they wanted for the new connected range of the firefly™ device, but they were unsure of how to get there.
Witekio started by working with the company's in-house development team to analyze the existing hardware, functionality, and future needs of the device.
The aim was to discover how the device will communicate, how this will affect the device power consumption, how data will be logged, and of course the security requirements for device pairing.
A full proof of concept was created, and the development phase began.
From page to product
Due to existing hardware restraints, the Firstkind team needed to add a Bluetooth module to the firefly™ devices' existing Microchip PIC processor.
Once in place, the Witekio team could get to work creating custom-made software to ensure all communication paths worked seamlessly (and securely) between each part of the device and any future application.
A healthy roadmap ahead
On top of the tailor-made development work, Witekio crafted several Requirement Documents and Protocols for the Firstkind team.
This is a vital step to avoid vendor locking issues, as the documents outline the new software and how it communicates with any existing software and future applications.
Thanks to our vast GUI experience, we were also able to help the Firstkind team create clear user journey flows to demonstrate how end-users would interact with an app and how this would work through the whole system.
LOW ENERGY BLUETOOTH WAS SUCCESSFULLY ADDED, MEANING WIRELESS CONTROL AND PAIRING ENABLED
EMBEDDED SECURITY IN PLACE FOR DEVICE (ESPECIALLY IMPORTANT IN THE MEDICAL FIELD)
FULL DOCUMENTATION AND PROTOCOLS OF THE SYSTEM IN PLACE FOR FUTURE UPGRADES AND USE
IP PROTECTION WORKSHOP COMPLETED TO HELP FIRSTKIND MAINTAIN CONTROL OF THEIR PRODUCT
Related Case Studies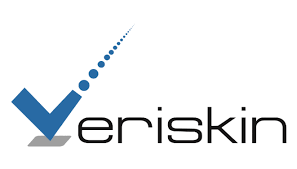 A full set of software services from Linux BSP to Qt GUI for medical device.
Read case study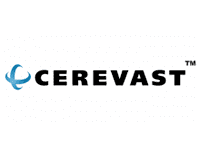 Full software consultancy from concept to POC. A medical device on i.MX 6.
Read case study

A complete, user-friendly remote firmware update system for smart building applications.
Read case study